Park of Calisthenics
Sports lovers in Morata have the second largest calisthenics park or street workout (gymnastics in the street) in the Community of Madrid. Located in the El Bosque sports complex, with its close to 300 m², it is one of the best equipped throughout Spain to have bleachers, rubber floor, water source, other nearby sports facilities, shade at all hours and be located in a natural space, as well as being geolocated.
 Inaugurated in 2017, this park was designed for the practice of calisthenics at all levels. It has double american parallel bars, for the practice of jumps and acrobatics; low parallel bars, for beginners to learn the basic figures; a french triple bar; a bridge with transitions; as well as a polyvalent structure composed of two abdominal benches, two separate bars and a swedish staircase, which constitutes an essential set for the professionals of this practice.
 These facilities, due to their characteristics, can host high-level championships. To this end, the park has an area for spectators, something very rare in these spaces, to which must be added a bench of competition that, thanks to its three heights, serves as a podium and is a unique example throughout Spain.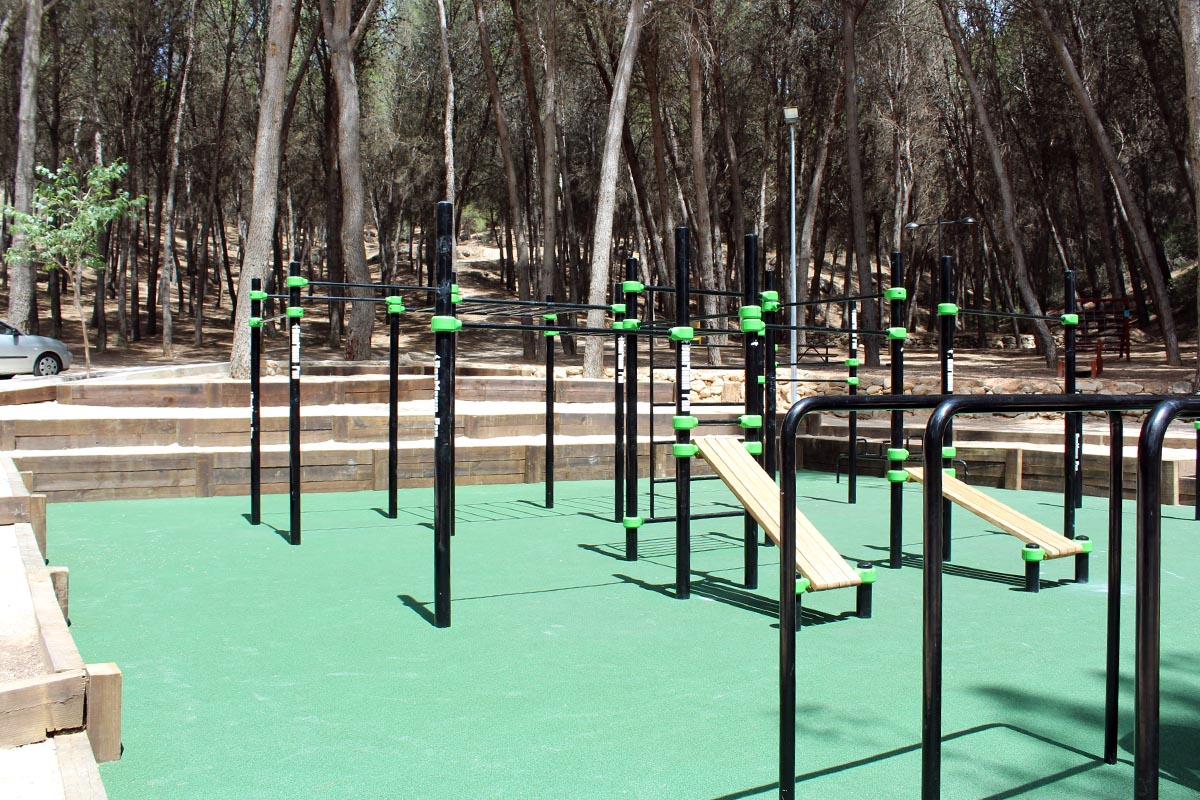 Info
Information and reservations at the Morata Municipal Sports Service
C/ Juan carlos I, 62
E-Mail: polideportivo@ayuntamientodemorata.com
Teléfono: 918 73 94 57