Wine
In the Community of Madrid there are more than 16,000 hectares dedicated to the production of wine. A century-old industry that has regained its strength in Morata with two young wineries with a promising future.
Licinia
In autumn 2006 the first vineyard of Licinia was harvested. Since then, the 28 hectares of this winery has not ceased to produce grapes that have turned this wine into one of the best in Spain with several national and international awards. The Viña de Madrid Gold Award, for its 2012 Licinia Tinto 2012, was the latest in a list that also includes the Concours Mondial Bruxelles 2010 Gold Medal, Zarcillo de Oro 2010, Bacchus de Oro 2010 or Bacchus of Silver in 2008.
Its success is in creating and maintaining a triple dimension of flavors, memories of yeasts and woods that do not mask the complexity of its fruit aromas. A challenge that begins in the vineyard at the bottom of the ruins of Casasola Castle. There the grapes go through a first selection. Only the best fruits are picked by hand, in small boxes of 8 kg, and will become part of Licinia. An organic crop in which no chemical treatments or herbicides are used because, during the spring, a multitude of native plants bloom around its vineyards, bringing to the soil the aromas that are later recovered in this very special wine.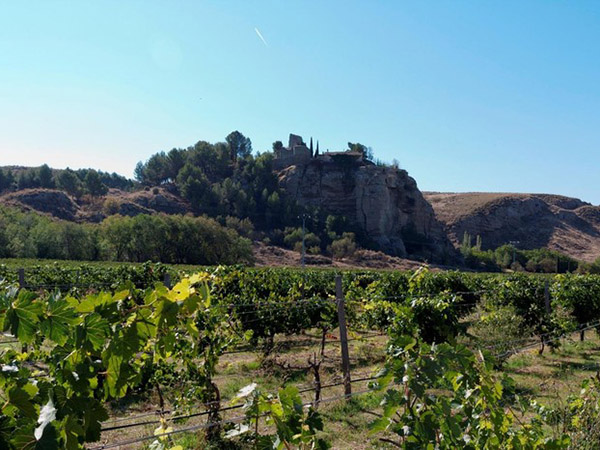 Pincelada
Elaborated with "tempranilla" grape, Pincelada wines have in recent years become a philosophy of what an ecological winery should be like. In the ecological vineyard of Pincelada we find an authentic ecosystem. Because the grape harvest is manual, the vines are arranged vertically, which creates an ideal arboreal layer for bird sanctuary. In the ground grass grows and is home to small animals and insects that also help biological pest control. A natural way of doing things, marinating tradition and respect for the environment.